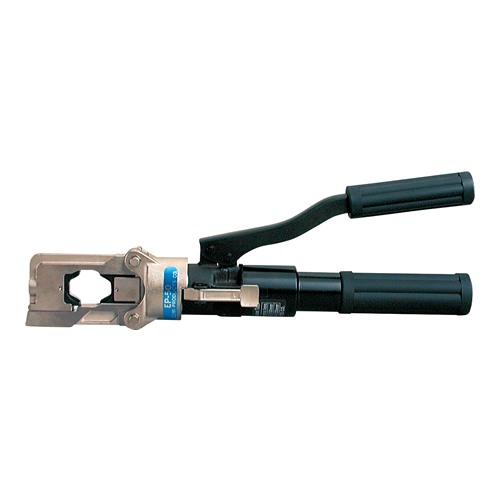 REMARKS
Dies are sold separately.
* Light weight, compact and slim design
* Accepts BEKU type dies
* Yoke and Latch type head for easy die changeover and easy removal of jointed conductor
* Built-in bypass relief valve
* Small handle spread
FEATURES
The EP-50 was designed to accept dies for BEKU type mechanical tool widely used in European countries.
The light weight and slim design is ideal for close quarter application such as connection in the switch box.
Easy latch type closed head provides easy insertion and removal of connectors. The spring loaded pump handle allows one hand pumping until lower die holds connector between dies.