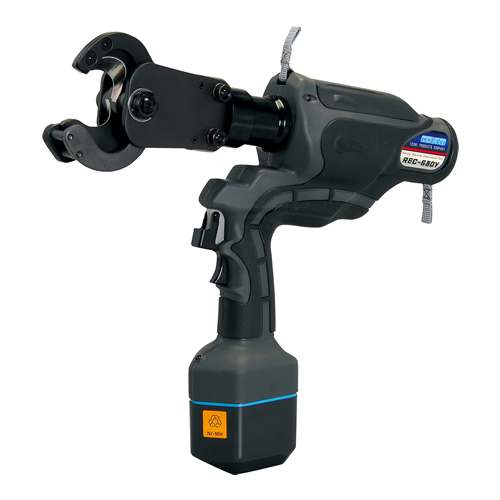 REMARKS
* Battery operated scissors type cutter
* LED lights when battery capacity becomes low
* Light weight and slim design
* Pistol type design
* 14.4VDC powerful motor
* Right or Left handed operation
* Optional DC charger
* Quality backed by ISO9001
* Rapid advance
* Non-slip soft grip
* LED Light for dark working site
FEATURES
The REC-630Y is a scissors type cutter used to cut ACSR cables up to 556KCM, as well as copper cables to 750KCM and aluminum cables up to 30mm outer diameter.
All cuts are clean with a minimal amount of cable distortion, which allows for easy connector installation on cables.
The head can be rotated 180 degrees for greater maneuverability in working quarters.
The keeper plate prevents jaws from spreading apart when cutting ACSR.