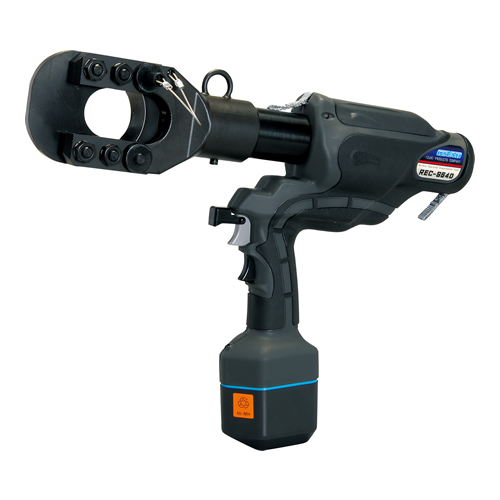 REMARKS
Specify charger input voltage.
Cutting capacity
Material
Wire rope 6x722mm
Wire rope 6x1222mm
Wire rope 6x1922mm
Soft steel bar20mm
Re-bar16mm
Cu strands40mm
Al strands40mm
ACSR38mm
Guy wire 1x715mm
Guy wire 1x1920mm
CCP cableN/A
* Rapid advance
* Non-slip soft grip
* LED Light for dark working site
FEATURES
The REC-S624 was designed to cut the toughest steel used in construction today.
With the pull of the trigger, you can cut ACSR cables up to 24mm, and guy wires to 20mm.
The specially designed flip-top latch and rotating head provide exceptional ease of use and maneuverability in tight working quarters.
The REC-S624 has an overload bypass which will kick out when tool reaches 84kN of output.