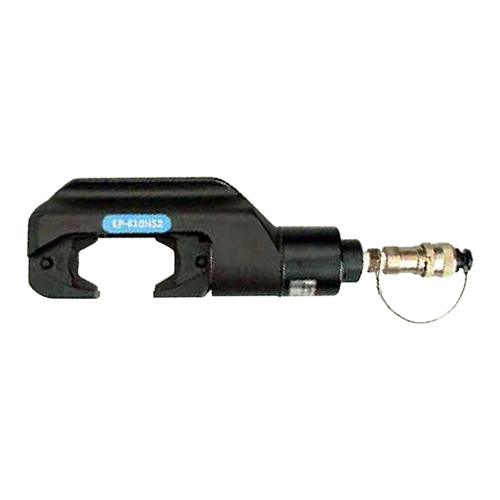 REMARKS
Dies are sold separately.
Specify the manufacturer's die and connector numbers.
* 50mm jaw opening
* Accepts Burndy P type dies
* Accepts all dies used for Alcoa, Burndy, T&B, Klauke, Cembre, and Blackburn 12 ton compressors when used with P-U Adapter
FEATURES
The EP-610HS2 is a remote C-head that requires an external 68.5Mpa or 10,000 PSI pumping source.
It accepts Burndy P-type dies used in the Y46. When used with PU-Adapter, it will accept all U-type dies used with any 12 ton tool.
Consult your connector manufacturer for exact cable, connector and die combinations.