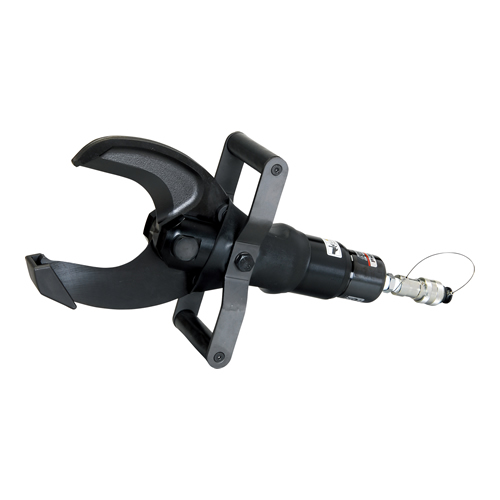 Cutting capacity refrence
MaterialSize
600V-CV325 mm² 4 core (ø72)
600V-CV600 mm²single core (ø41)
600V-CVT400 mm² Triple cable (ø72)
6600V-CV600 mm²Single core (ø47)
6600V-CV325 mm²3 core (ø77)
600V-IV500 mm²Single core (ø35)
600V-VVR250 mm²4 core (ø65)
REMARKS
Durable Handle Stand Support.
Cutting of hard steel wire prohibited
FEATURES
The P-105YC scissors type cutter head was designed to cut various cables used in the industry today.
It can cut upto 105mm OD cable (not steel core)
The scissors type cutter head provides exceptional ease of use and maneuverability when making cuts. It can cut the cables with a minimum amount of distortion.
Handle stand support helps operation with hands and on ground.